Arthritis is a chronic disease that affects the joints over virtually any part of the body. The most common symptoms are joint inflammation (swelling), pain, and stiffness. In severe cases, the joints affected by arthritis can become so deformed and dysfunctional that reconstructive surgery is warranted. This is especially true with the fingers and hand, where a patient is no longer able to grip, grasp, or hold things. The fingers can take on a bent position and can no longer be straightened, which would require reconstructive surgery. The board-certified plastic surgeons at the Aesthetic Center of Gainesville can reconstruct joints in the hands and fingers so that patients are able to do every day, normal activities once again, as well as regain a normal-looking appearance.
Reviews
"Dr. DJ Campbell is an amazing surgeon and very down to earth. Highly recommend!"
- C.K. /
Facebook /
May 31, 2016
"An amazing Doctor ! - I went to see Dr. Davoodi recently about breast implants. Dr. Davoodi and his staff took time to listen to what I wanted and helped me chose the right size. I had a great experience with the whole office from the consultation where all my questions were answered to the sweet staff preparing me for surgery. I was very nervous as this was my first surgery ever but was confident in the whole process. Now I am 3 weeks out and look great. A perfect size and shape."
- Anonymous /
Vitals /
Jun 24, 2016
"After three kids I decided to have a mommy makeover. Dr. Davoodi was highly recommended from my friend, he was super sweet and very thorough with all my questions . I love my breast lift and tummy tuck. Can't wait for the summer to come so I can show off my new body. Highly recommended."
- Anonymous /
Vitals /
Sep 17, 2016
"Dr. Walton is such a caring doctor."
- J.W. /
Google /
Aug 23, 2016
"Satisfied, and highly recommend - I had the pleasure of meeting Dr. Davoodi for my breast reconstruction. I have had previous reconstruction for breast cancer in the past and the previous surgeries had complications which required multiple revisions to my breast. I did not think that there was any thing that could be done for my disfigured breast until I talked to my friend who had suirgery by Dr. Davoodi. She told me he does a great job on breast reconstruction and she was not wrong at all. I met with him two times prior to scheduling surgery and he answered all my questions and even encouraged my to bring my husband along. He was able to make revisions to my breast that now give me enough confidence to wear a bathing suit to the beach. WOW!! I am so grateful for his work and highly recommend him to future patients."
- S. /
Vitals /
Jul 04, 2016
Previous
Next
There are more than 100 types of arthritis that can affect basically any joint in the body. Since rheumatoid arthritis is classified as an autoimmune disorder, the body's immune system attacks its own tissues, which affects the joints. Other forms of arthritis are caused by a breakdown in the cartilage that protects the joints from putting too much pressure and stress on them. Overuse of the joints can lead to osteoarthritis. In many cases, arthritis develops in older adults whose joints have broken down over time.
Depending on the type of arthritis and the joints being operated on, there are various techniques that plastic surgeons can perform. For hand surgery, two of the most common methods are joint replacement and fusion. With joint replacement, the damaged joints are taken out and replaced with an artificial implant to restore form and function. With fusion surgery, the surgeon will fuse the bones of the joint to make the joints stronger and more stable. In some cases, ligament reconstruction is needed to repair worn ligaments to provide greater hand movement and flexibility.
The length of surgery will depend on the patient's condition, as well as the severity of his or her case. Some surgeries can be performed arthroscopically for less invasiveness and less downtime to promote quicker healing. After surgery, the surgical site will be properly dressed for protection. Since there is likely to be pain and swelling for the surgery, your surgeon will provide you with information on which medications to use. It's important to follow all instructions so that the surgery can carry out its intended uses of allowing a patient to regain proper use of the hands and fingers, alleviate pain, and repair deformity.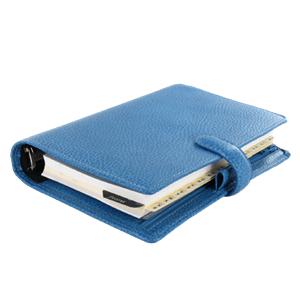 Plan Your Procedure
Procedure Recovery Location

Out-Patient
Contact Us
With any type of surgery, there are risks and reconstructive surgery for arthritis isn't for everybody. In some cases, implants can fail where they don't mimic the natural movement of joints and can cause pain. Since many implants are made from silicone rubber, the implant can break and slip out of place easily. Implants often have to be replaced after some time. With fusion, nearby, unintended joints can be affected, which can lead to a further loss of mobility. It's important to thoroughly discuss the pros and cons of any surgery with your surgeon prior to surgery.
Related Procedures
Arthritis can take a devastating toll on the body, causing you pain and greatly inhibiting your daily life. If arthritis has left you in a position where you require reconstructive surgery, our team of doctors and nurses are here to help you with our highly successful techniques. Call us today to schedule a consultation.