Cutting-edge CoolSculpting is a fat cell minimizing procedure created to sculpt and shape the body by freezing difficult fat without having to undergo surgery. The procedure employs the application of monitored cooling, also known as cryolipolysis, to freeze fat cells so that they may be organically and naturally removed from your body to create a smaller silhouette. At the Aesthetic Center of Gainesville in Gainesville, GA, we use the advanced CoolSculpting system to help you realize your plastic surgery goals. Also, we are proud to announce that we have dual CoolSculpting! This means we have two machines that can work at the same time to make your treatment more time efficient, working on more than body part simultaneously. Schedule an appointment for more information about CoolSculpting and find out if this procedure is the right one for you.
Reviews
"Thank you everyone very much! VERY PLEASED!!"
- anonymous /
Office Visit /
Feb 28, 2017
"Dr. Campbell is an amazing doctor. I went yesterday to get a lift and BA. His team is excellent and he is a perfectionist. He listened to what I wanted and was flexible to changes. I consulted with 2 other surgeons and I know now that this was my best choice. They walked us through everything step by step patiently answering all of me and my husbands questions. I am so happy with my results. He has an almost 5 star review on every site and he deserves it ! Consult with him you won't regret it."
- S.M. /
Healthgrades /
Jun 05, 2018
"Great experience...wonderful result! - I recently had mini facelift under local by Dr Walton..... reasonably priced and procedure was so much easier than I expected. Very little down time and fantastic result...I highly recommend it for anyone that wants to look "refreshed". You can't help feeling better about yourself!"
- Anonymous /
Vitals /
Mar 05, 2018
"Five Stars - Excellent staff and care Impeccable results! Could not ask for more!"
- Anonymous /
Vitals /
Mar 05, 2018
"He's a gem! - Dr. Davoodi is polite, considerate, and technically amazing. I just love him. I had breast reconstruction and you would never know how he has changed my life. I am so proud of my new breasts ( which look better than my real ones!) He made me feel whole again!"
- Anonymous /
Vitals /
Feb 27, 2018
Previous
Next
While this treatment has shown to be beneficial for both women and men of all age groups, those most likely to benefit from CoolSculpting:
Maintain a healthy body weight
Deal with difficult areas of fat that don't respond to diet and exercise
Maintain an active lifestyle
Are intimidated by or are not ideal candidates for surgery
Have sensible outlooks for the results of their procedure
Following your initial appointment with one of our plastic surgery consultants to design your treatment plan, your first procedure will be arranged. At your appointment, a specialized gel pad and the CoolSculpting handpiece is used on the chosen area and cryolipolysis will be initiated. The cooling technology, delivered through the handpiece, will target and freeze the fat. It is not uncommon to experience a cold sensation while receiving the procedure, but this should not create pain. Because the handpiece uses suction to move the targeted fat cells toward the area to be treated, you will likely experience a minor pulling or stinging, but these are normal sensations.
As CoolSculpting is noninvasive, you can return to daily activities after the procedure. Symptoms of the treatment can include bruising, stinging, redness, swelling, and soreness of the treatment area. These symptoms are short-lived and typically fade in the hours after your treatment. You should expect to enjoy results almost immediately after the procedure, with the most impressive results appearing 1 – 3 months following your CoolSculpting session. Many patients are pleased with a one-time treatment, but multiple treatments may be necessary to achieve an optimal outcome.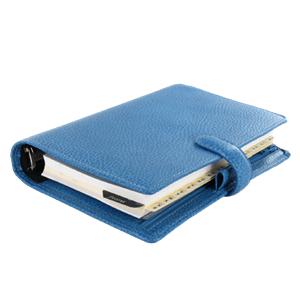 There is no such thing as the perfect body and each of us has things we would love to change, such as certain deposits of fat that do not respond to diet and exercise. Because of technological advances, it is no longer necessary to decide between dealing with the unwanted fat and surgical fat removal. The Aesthetic Center of Gainesville is proud to offer Gainesville, GA men and women CoolSculpting procedures to reduce sections of difficult fat without surgery for a slimmer, smoother body. Schedule a consultation to learn if you qualify for CoolSculpting or whether a different treatment would be more appropriate for your circumstance.