Skin cancer has received much more focus and attention in our society with people becoming more aware of its symptoms and more proactive in prevention. However, it is still increasingly prevalent and more cases are being diagnosed every day. Once there are cancerous lesions, they need to be attended to as soon as possible. The board-certified plastic surgeons at the Aesthetic Center of Gainesville perform skin cancer surgery to remove the skin cancer and provide a better prognosis. Cancerous growths are usually treated with surgical excision or Moh's surgery for effective results. After cancer is removed, plastic surgery can be used repair the appearance of the treatment area.
Reviews
"Dr. DJ Campbell is an amazing surgeon and very down to earth. Highly recommend!"
- C.K. /
Facebook /
May 31, 2016
"awesome"
- Anonymous /
UCompareHealthcare /
Dec 11, 2017
"I love it - Dr. Davoodi is absolutely wonderful with his attention to detail and bedside manner. He took my nervousness away with his demeanor and I was lucky enough to even have his sweet wife be my anesthesiologist for my case. I woke up for the 1st time without any nausea and pain, She rocked it. An truly wonderful experience and amazing doctors. Highly recommend."
- Anonymous /
Vitals /
Nov 17, 2017
"Dr. Davoodi is wonderful - I have to say by far he's not the best plastic surgeon I've seen but possibly the best doctor. His work is amazing and I look amazing!!!!Thank you!"
- Anonymous /
Vitals /
Oct 30, 2017
"L. T. - I am very pleased with all of my interaction with your office. My experience has been pleasant and everyone has been very helpful. I am very pleased with the results from my surgery. Thank you Dr. Campbell."
- Anonymous /
Vitals /
Oct 17, 2017
Previous
Next
There are a various types of skin cancer and pre-cancer, which include:
Actinic Keratosis
A pre-cancer that features pink, tan, or flesh-colored scaly, crusty lesions that usually appear on the face, scalp, lips, and the back of hands.
Atypical Moles
These are benign moles that have an unusual appearance, which increases the risk of a patient developing melanoma.
Basal Cell Carcinoma
These appear as red or pink open sores that grow from the deepest layer of the skin's epidermis.
Melanoma
Cancerous growths that are the most dangerous kind of skin cancer and look similar to moles, but are usually asymmetrical, have uneven borders, can be various colors, larger in diameter, and evolve over time.
Merkel Cell Carcinoma
A rare form of skin cancer that is extremely aggressive and can spread throughout the body.
Squamous Cell Carcinoma
Red, scaly patches that look like open sores that form in the epidermis. This is the second most common form of skin cancer.
Surgical Excision
With surgical excision, a scalpel or sharp cutting tool is used to cut the cancerous growth away, along with the border of non-cancerous looking skin, to be examined. The surgeon will determine how much of the normal appearing skin to excise in relation to how deep the cancerous lesion is. Skin and fat can also be removed. After the cancer is cut out, the tissue is sent for further testing to determine if cancer is still present.
Moh's Surgery
Moh's surgery, or Moh's micrographic surgery, is highly technical surgery where the surgeon removes thin layers of skin that contain the cancer with a scalpel. Each removed layer is checked for cancer until all traces of cancer are successfully removed. Moh's is used to remove cancer, while leaving the surrounding, cancer-free skin intact and undamaged. This surgery usually reduces the need for further cancer surgery and treatment.
Surgical Excision
When a small area is treated with surgical excision, a local anesthetic can be used. For larger areas, a patient would require general anesthesia. Once the surgery is complete, the wound is usually closed with stitches. If the treated area is large, a skin graft may be needed to properly close the wound and help it match surrounding skin better.
Moh's Surgery
Moh's surgery usually requires a local anesthetic and a patient can expect the surgery to last about 4 hours. Having the tissue examined in the laboratory for the presence of additional cancer is typically the longest part of the surgery. The tissue will be cut into smaller pieces and viewed under a microscope. As you wait for the lab results, your treated area will be bandaged. You'll have to remain on-site until the procedure is completely finished. If more cancer is found, the process will continue.
After surgery is completed, the wound may be stitched together. In more extensive cases, a skin graft or skin flap may be needed to restore the appearance of the area. Your plastic surgeon can go over all available options with you.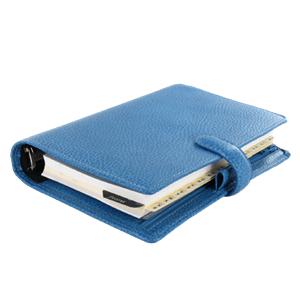 Plan Your Procedure
Procedure Recovery Location

Out-Patient
Contact Us
Related Procedures
Regardless of which stage you are in with your skin cancer diagnosis, we are here to help. From the beginning to the end, our practice is standing by to help you with the initial surgery to later reconstructive surgery. To find out how our outstanding medical team can help you, contact our office to schedule a consultation.