A breast cancer diagnosis is all-around devastating and can affect a woman's emotional, physical, and psychological wellbeing. Often one or both breasts are removed during treatment, and this can leave a woman feeling defeated and self-conscious. However, the compassionate and experienced board-certified plastic surgeons at Aesthetic Center of Gainesville perform breast reconstruction surgery to restore a woman's appearance and confidence. There are many techniques that the doctors can use depending on the woman's condition. The surgeons commonly use breast implants and fat transfers to restore the look of the breasts.
Breast Reconstruction Reviews
"Satisfied, and highly recommend - I had the pleasure of meeting Dr. Davoodi for my breast reconstruction. I have had previous reconstruction for breast cancer in the past and the previous surgeries had complications which required multiple revisions to my breast. I did not think that there was any thing that could be done for my disfigured breast until I talked to my friend who had suirgery by Dr. Davoodi. She told me he does a great job on breast reconstruction and she was not wrong at all. I met with him two times prior to scheduling surgery and he answered all my questions and even encouraged my to bring my husband along. He was able to make revisions to my breast that now give me enough confidence to wear a bathing suit to the beach. WOW!! I am so grateful for his work and highly recommend him to future patients."
- S. /
Vitals /
Jul 04, 2016
"He's a gem! - Dr. Davoodi is polite, considerate, and technically amazing. I just love him. I had breast reconstruction and you would never know how he has changed my life. I am so proud of my new breasts ( which look better than my real ones!) He made me feel whole again!"
- Anonymous /
Vitals /
Feb 27, 2018
"Dr Abell made me feel very cared for and received excellent advice. He took lots of time with us and encouraged us that things would be better on the other side of surgery. It was/is!"
- anonymous /
Office Visit /
Dec 27, 2016
"Breast Reconstructive Surgery - In April of 2017, I was diagnosed with breast cancer. Having lost my mother to this disease three years prior, I decided I needed to be as aggressive in my treatment as possible. Therefore, I decided on a double mastectomy followed by chemotherapy. Being in my early fifties and still in the work force, I definitely wanted to explore breast reconstruction. My general surgeon helped me to..."
- L. /
RealSelf /
Mar 06, 2018
Previous
Next
During your first consultation to discuss reconstruction surgery, it is important to disclose where you are in the treatment process and which cancer surgeon is treating you, as well as provide any necessary pathology reports. The reconstruction process may take place in multiple steps if the breast tissue needs to be stretched to make room for implants. This discovery phase will help guide the reconstruction process so patients end up with a new breast that is the size, shape and look they want.
Each reconstruction technique will be tailored according to the patient's physical health, aesthetic goals, and personal preferences. There are many factors playing into the approach that will be taken. The ultimate goal is to ensure the patient is healthy and happy with their final breast results.
There are two primary categories of breast reconstruction techniques:
Procedures that involve using a breast implant
Procedures that are autologous (use the patient's own body's tissue to reconstruct and recreate the breast)
Reconstruction With Implants
Breast reconstruction using silicone or saline implants is a common approach that generally starts with the use of a tissue expander to help form a suitable pocket for an implant. The expander may be inserted after the mastectomy procedure or during the same operative session. Over the course of several months, the expander will slowly be enlarged using a sterile solution injected through a port residing under the skin. During the scheduled reconstruction surgery, the expanders are removed and replaced with permanent implants.
Autologous Reconstruction
If there is limited tissue inside the breast, or limited skin on the outside, tissue may be used from another part of the patient's body to supplement this loss. The most common areas to support this process are the buttocks, thigh or abdomen. This is an autologous approach to breast reconstruction. The TRAM flap (Transverse Rectus Abdominus Myocutaneous). The Latissimus Dorsi Flap is another common method using tissue from the patient's back.
Nipple/Areola Restoration
During a mastectomy, the nipple and areola often cannot be saved. The loss of one's nipple and areola can be as unnerving as the removal of the breast itself. However, reconstruction techniques have advanced greatly, allowing plastic surgeons the opportunity to recreate these areas of the breast to give a natural, aesthetically appealing appearance. In a separate procedure, the nipple is created using existing breast skin or from the abdominal or latissimus flap. Using a tattoo technique, the areola is recreated with a skin graft taken from the thigh, abdomen or back.
Breast reconstruction surgery is performed under general anesthesia at an accredited surgical facility. Some patients may be required to stay in the hospital to be monitored for complications. Patients who have had reconstruction using a flap technique will usually be required to stay in the hospital for 2-5 days. The recovery process can be somewhat lengthy, but many view it as the final step in their cancer journey thus the experience can be very rewarding. Most women are thankful to have had the opportunity to restore their breasts and are satisfied with their results.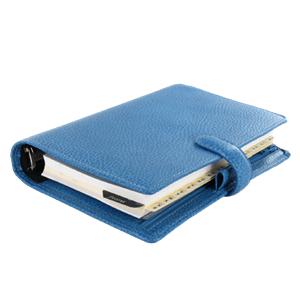 Plan Your Procedure
Procedure Recovery Location

Out-Patient
Contact Us
Breast Reconstruction FAQs
This is a very specialized surgery that requires extensive knowledge, skill and experience. It is very important to research and find a qualified and reputable board-certified plastic surgeon who has experience with breast reconstruction surgery.
Can I Delay This Surgery?
In many situations, it is recommended to start the reconstruction process at the same time as the mastectomy. Therefore, it is a good idea to have your breast cancer surgeon and your plastic surgeon begin communicating about the steps that will follow. An advantage of doing the procedure immediately is waking up from your mastectomy surgery with the reconstruction process in place. The soft tissue that surrounds the breast will heal simultaneously with the reconstruction, which can enhance the final results.
A reconstructed breast will not have the same sensation as the breast did before the mastectomy. However, over time, some of this sensation will return to normal. This will depend on the extent of the reconstruction process and will vary by patient.
Related Procedures
Breast reconstruction is not only great for the body but the soul, as well, to provide a sense of peace and completeness. Our office offers many advanced techniques to beautifully restore your breasts. We'd be more than happy to schedule your consultation to learn more about breast reconstruction. Give us a call.