If you think you have to live with a double chin, you're wrong. If you think surgery is the only way to get rid of the double chin, you're wrong again. An effective, nonsurgical way to treat a double chin is with Kybella®. The injectable drug is used by the medical professionals at the Aesthetic Center of Gainesville to target the fat beneath the chin and in the upper neck. Kybella's active ingredient, deoxycholic acid, works to destroy the fat in the area to leave a slimmer, more contoured neck and profile.
Reviews
"Thank you everyone very much! VERY PLEASED!!"
- anonymous /
Office Visit /
Feb 28, 2017
"Dr. Campbell is an amazing doctor. I went yesterday to get a lift and BA. His team is excellent and he is a perfectionist. He listened to what I wanted and was flexible to changes. I consulted with 2 other surgeons and I know now that this was my best choice. They walked us through everything step by step patiently answering all of me and my husbands questions. I am so happy with my results. He has an almost 5 star review on every site and he deserves it ! Consult with him you won't regret it."
- S.M. /
Healthgrades /
Jun 05, 2018
"Great experience...wonderful result! - I recently had mini facelift under local by Dr Walton..... reasonably priced and procedure was so much easier than I expected. Very little down time and fantastic result...I highly recommend it for anyone that wants to look "refreshed". You can't help feeling better about yourself!"
- Anonymous /
Vitals /
Mar 05, 2018
"Five Stars - Excellent staff and care Impeccable results! Could not ask for more!"
- Anonymous /
Vitals /
Mar 05, 2018
"He's a gem! - Dr. Davoodi is polite, considerate, and technically amazing. I just love him. I had breast reconstruction and you would never know how he has changed my life. I am so proud of my new breasts ( which look better than my real ones!) He made me feel whole again!"
- Anonymous /
Vitals /
Feb 27, 2018
Previous
Next
Deoxycholic acid, the active ingredient in Kybella®, works by destroying the dietary fat in the submental area. It will take 2 – 6 treatment sessions for patients to get their best results, but 79% of patients in clinical trials were satisfied from the final results of their Kybella® treatments and they reported feeling that they looked younger, happier, and more confident.
During/After the Procedure
The plastic surgeon will clean the area to be treated and then carefully make multiple injections under the chin with the Kybella®. Patients generally begin to see results after 2 – 4 treatment sessions, but if needed, patients can have up to 6 Kybella® treatments with no more than a 4 week break between sessions. Many patients report minor, temporary side effects after their treatment, including pain, redness, numbness, swelling, and bruising.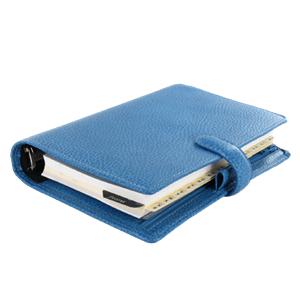 Once the Kybella® treatments have destroyed the fat cells in the submental area, they are permanently gone. However, patients should maintain a healthy, stable weight after the procedure to prevent weight gain in other areas.
Kybella® has been approved by the F.D.A., scientists have performed over 20 clinical studies, and over 1,600 patients have been treated with Kybella®. Patients should disclose their full medical history during their consultation, including any current medications, herbs, and supplements. Kybella® is not approved for use in patients under 18 years old and should not be used outside the neck and chin area.
Kybella® Vs. Liposuction?
Kybella® neck treatments and traditional neck liposuction are both effective and similarly priced, but Kybella® does not involve surgery, general anesthesia, or a lengthy recovery. We will discuss both methods during the initial consultation and help the patient determine their best treatment plan.
Related Procedures
Lose that extra chin and get back your stunning profile with Kybella®. This injectable medication is equivalent to nonsurgical de-bulking to get rid of excessive fat in the chin area without the invasive surgery. To find out if you could benefit from Kybella®, call our practice to schedule a consultation.