BOTOX® is the name most people think of when wanting to effectively treat and diminish the appearance of wrinkles and for good reason. This wrinkle relaxer is derived from Botulinum Toxin Type A, which temporarily relaxes the muscle contractions that are responsible for causing wrinkling. The medical professionals at the Aesthetic Center of Gainesville, GA use BOTOX® to treat moderate to severe scowl lines and crow's feet. With BOTOX®, patients can expect results to last up to 4 months and subsequent treatments can be safely tolerated multiple times per year.
BOTOX® Reviews
"Migraine Surgery - I spent three years, seven months and about 13 days with a constant, relentless, God take my soul kind of migraine pain. As if my head would explode and I had a vise around my head at all times. I have slept with ice packs on my head for years, temple areas and back of my head. I saw several neurologists, had MRI's, MRA's, CT's, spinal tap, medication after medication, hormones checked, changed my eating habits, saw every type of specialist under the sun, and nothing was working for the daily severe pain. Trigger point injections from my neurologist were very helpful at the back of my head and I felt like me again for about a week. It was not lasting. Hopelessness and anguish set in after being so tired with years of pain and little result. I lost 46 pounds in a year due to pain, 100 pounds now. I was told by a specialist it looks like it's time for me to get on disability. I lost it. I want to live! I want my life back!!! I love my job! My family! We need my income. I have nephews and nieces I want to see grow up…parents I am so blessed to have. I have missed so much of living over the past few years. I have been home-bound. I have a home based job working with individuals with disabilities in Quality Assurance, 20 years in the field. I am not ready to leave yet. I love social work. It is what I was born to do. It is one of the reasons for my very existence. What do I do now God? I started researching Occipital Neuralgia, my official diagnosis and found migraine surgery online. I'll do anything to get my life back and be out of pain! I found several surgeons in different states who do migraine surgery and it looked promising. I did my homework. I believe in God and prayer. Dr. Davoodi's name came up several times. I was impressed with his Bio. He is in Georgia and close to where I live. Called the office, got in quickly and started six months of Botox rounds and migraine logs. This was not easy. Botox would wear off in about a month. Dr. Davoodi never gave up on me. He answered all my questions. He gave me hope. Abby and Melissa were the nurses I saw for months and I love them both. They greet you with a smile and with such empathy. The entire office staff is first class! I had migraine surgery in January of 2017 at Northeast GA Medical Center with Dr. Davoodi. I was so excited! Bilateral Occipital and bilateral temples. I am healing and recovering daily. I have had no migraine in the back of my head since I woke up from surgery. Migraine pain is gone. Just dealing with numbness and a bit uncomfortable. It gets better day by day. I'll take it! Temples are still sore from surgery, of which I have been told is normal. Just takes time and everyone heals a little different. I wake up when the sun comes up. This is wonderful! I sleep now. I don't wake up every morning at that 3-4 am hour when my ice packs have melted. I would wake up with starlight and not sunlight for years. A quick note: The hospital was excited that I was a "Davoodi patient" when I went in for Pre-op. The hospital stated the office staff for the surgeons is always prepared for surgery. Paperwork is ready. I love Dr. Davoodi and his nurses and would highly recommend a visit with him if you or someone you know is suffering from migraines. Dr. Davoodi is so easy to talk with and listens and is very compassionate. I am getting my life back! When Dr. Davoodi helps me, he touches the lives of all those I support in my field of social services. I am grateful. Please, please, do spend some time with him and see if you or a friend or loved one is a candidate for the surgery."
- Anonymous /
Vitals /
Apr 04, 2017
Previous
Next
BOTOX® is administered during an in-office appointment that typically takes about 30 minutes. The depth, length, quantity and location of wrinkles varies for each patient. Therefore, the injection treatment, including the dosage and injection location, is tailored during the procedure. Patients will be marked for the specific areas on the face that are going to be treated. The injection is given through a syringe to localized areas on the face. Patients will feel a small prick as the needle inserts through the skin, but no continued discomfort after the procedure is completed.
Immediately following a series of BOTOX® injections, there will be some mild swelling and redness at the injection site. This will subside a few hours after the procedure. Patients can resume their normal activities immediately, but exercise should be avoided for a few hours. It is also recommended that patients keep their heads elevated for the first 8-10 hours. Results following BOTOX® will become apparent within 4-7 days. About a week after treatment, patients will notice an inability to fully move portions of their forehead. With limited movement, wrinkles will improve in appearance. The result is skin that appears smooth and soft.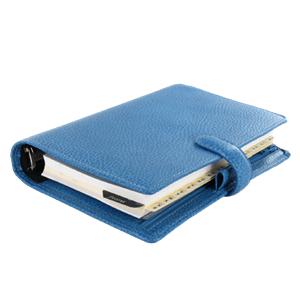 Plan Your Procedure
Procedure Recovery Location

Out-Patient
Contact Us
BOTOX® is approved by the FDA and has a long, safe history. It is administered in over 75 countries and consistently ranks as the most popular cosmetic procedure in America. However, even with its popularity, BOTOX® is a drug and should only be administered by a qualified medical practitioner.
In 2009, BOTOX® gained competition when Xeomin® (abobotulinumtoxinA) was developed, approved by the FDA, and made available to the general public. Dysport also entered the market as a strong competitor. Each of these drugs are used to relax the facial muscles that cause wrinkles and frown lines. There has been much debate as to which drug is superior. Each have their advantages. Some distinct differences can be discussed during your consultation.
Injectable fillers such as Restylane®, Juvéderm® and Perlane® help decrease wrinkles by adding volume to certain facial structures, which creates the appearance of smooth skin. BOTOX®, which temporarily freezes the underlying muscle, offers a similar result, with a different approach. A skilled practitioner will be able to determine if a filler material or a product like BOTOX® would garner the best results.
Individuals who wish to soften and decrease facial lines and wrinkles may be candidates for BOTOX®. The most common age to receive BOTOX® injections is between 30-55. However, it is also common for patients younger and older to receive injections.
BOTOX® is not a permanent fix. Results will last for several months - sometimes longer - but they will not last forever. Qualified injectors will tell you there is good news and bad news when it comes to BOTOX®. The good news is, if you are not happy with your results, the results will only last a few months. Likewise, the bad news is, if you love your results (which most people do), the results will only last a few months. Regardless, many patients recognize even the temporary results are worth feeling and looking younger.
Related Procedures
Looking for a way to smooth your skin and get rid of lines and wrinkles? At our office, we offer BOTOX® to effectively make your skin look years younger naturally. If you want to learn more about this highly sought after injectable, give our office a call today to schedule a consultation.