If you're worried about loss of facial volume due to aging, but not sure if surgical implants are right for you, autologous fat injections may be an option. A patient's own fat is taken from areas of the body with ample fat through liposuction by the board-certified plastic surgeons at the Aesthetic Center of Gainesville. Once the fat is filtered and cleaned, the remaining fat is injected into areas of lacking volume. Areas of the face can include the cheeks, lips, and chin. Other areas where autologous fat is used include the glutes and breasts. Patients love the healthy, natural-looking, beautiful outcome of this surgery.
During the consultation, the surgeon and patient will discuss what donor sites will be most suitable and desirable for fat removal. During surgery, fat is removed from the donor site using a cannula. The tissue will then be separated and purified so that only the healthy fat tissue remains for transplantation. The fat will be placed in a syringe and augmented into the transfer site. The surgeon will simultaneously massage the area so that the fat settles where needed to create a satisfactory, smooth shape and contour. Multiple injections are usually needed.
During/After The Procedure
A fat transfer is considered an outpatient procedure and is performed at an accredited surgical facility. In the majority of cases, especially where larger injection areas are concerned, general anesthesia will be used. For smaller areas, such as the lips, the surgeon will use a local anesthetic. After the procedure, the fat removal areas, as well as the injection sites may be swollen and red. This will subside in a short time. This procedure continues to be popular among patients because it offers little risk and little downtime, while delivering great results.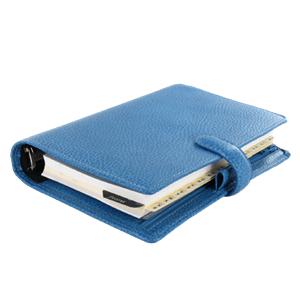 Plan Your Procedure
Procedure Recovery Location

Out-Patient
Contact Us
When performed by an experienced board-certified plastic surgeon, a fat transfer can result in an enhanced appearance that can last for years. While some of the fat will be reabsorbed back into the body, a skilled fat transfer expert will understand the proper mechanism behind creating a result that will last. There are new modern techniques available to help lengthen the life of the transferred fat cells.
A fat transfer typically results in long-lasting fullness. However, because a portion of the transferred fat will be reabsorbed into the body over time, some of the results may diminish. The good news is that this is a procedure that can be performed again very easily, resulting in additional body contouring and enhancement.
While fat transfers produce great results for many patients, there are other alternatives that some may consider. Luckily, the market for injectables is wide and diverse. An injection, such as BOTOX®, may produce the results some patient's desire — especially where wrinkle correction is concerned. For patients desiring volume, there are countless filler products that offer many different choices and options.
Related Procedures
If you're lacking fat in key areas of your face, fat injections can help create beautiful, long-lasting changes. With fat injections, we remove and clean fat from your own body to produce safe and reliable results. To learn more, schedule a consultation at our Gainesville office today.