Try as you might, some fat on certain parts of the body refuses to budge no matter how much you diet or exercise. When your previous attempts have failed, it might be time to turn to liposuction. The gold standard for removing unwanted, stubborn fat, the board-certified plastic surgeons at Aesthetic Center of Gainesville will use a steel tube to loosen fat cells and then suction the fat out of the body. Commonly treated areas are: the neck, upper arms, chest/breasts, abdomen, waist, hips, thighs, knees, calves, and ankles. Liposuction is a great way to contour and reshape the body for long-lasting results.
Reviews
"Dr. DJ Campbell is an amazing surgeon and very down to earth. Highly recommend!"
- C.K. /
Facebook /
May 31, 2016
"An amazing Doctor ! - I went to see Dr. Davoodi recently about breast implants. Dr. Davoodi and his staff took time to listen to what I wanted and helped me chose the right size. I had a great experience with the whole office from the consultation where all my questions were answered to the sweet staff preparing me for surgery. I was very nervous as this was my first surgery ever but was confident in the whole process. Now I am 3 weeks out and look great. A perfect size and shape."
- Anonymous /
Vitals /
Jun 24, 2016
"After three kids I decided to have a mommy makeover. Dr. Davoodi was highly recommended from my friend, he was super sweet and very thorough with all my questions . I love my breast lift and tummy tuck. Can't wait for the summer to come so I can show off my new body. Highly recommended."
- Anonymous /
Vitals /
Sep 17, 2016
"Dr. Walton is such a caring doctor."
- J.W. /
Google /
Aug 23, 2016
"Satisfied, and highly recommend - I had the pleasure of meeting Dr. Davoodi for my breast reconstruction. I have had previous reconstruction for breast cancer in the past and the previous surgeries had complications which required multiple revisions to my breast. I did not think that there was any thing that could be done for my disfigured breast until I talked to my friend who had suirgery by Dr. Davoodi. She told me he does a great job on breast reconstruction and she was not wrong at all. I met with him two times prior to scheduling surgery and he answered all my questions and even encouraged my to bring my husband along. He was able to make revisions to my breast that now give me enough confidence to wear a bathing suit to the beach. WOW!! I am so grateful for his work and highly recommend him to future patients."
- S. /
Vitals /
Jul 04, 2016
Previous
Next
Tumescent liposuction is a common approach used by surgeons. It is a suction-assisted (SAL) form of lipo that first injects a liquid agent into the area that is to be treated. The liquid agent includes saline, Lidocaine (a numbing agent) and Epinephrine (a medication that controls bleeding). A cannula is then inserted and passed through the fat deposits, suctioning them out. An attached power-aided motor allows the surgeon to control the speed of the fat removal, which can be as great as a few pounds or as little as several ounces.
Liposuction is performed under general anesthesia or local anesthesia with oral sedation in an accredited surgical facility. It is considered an outpatient procedure. After surgery, patients will wear a compression garment on the treated areas. With normal healing, it usually takes about a full week for the bruising and swelling to dissipate, and can take several months for the final results to appear. Liposuction will produce scars where the cannula incision was made, but these are usually small and will fade over time.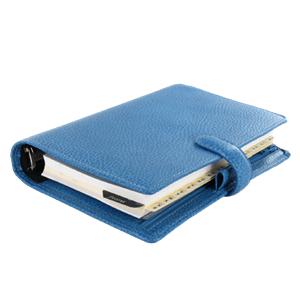 Plan Your Procedure
Procedure Recovery Location

Out-Patient
Contact Us
The media sometimes tells stories of liposuction patients who have endured bad results at the hands of inexperienced surgeons. Today's liposuction techniques are much safer and more predictable than ever before, but surgeon skill still remains the number one factor when researching this procedure. The goal is to attain a natural and smooth result. An experienced board-certified plastic surgeon will be able to provide this outcome.
Fat cells that are removed during liposuction do not come back. Unfortunately, patients can still gain weight after surgery because the remaining cells can expand and become larger. However, patients who adhere to a healthy diet and exercise program will continue to see results years after surgery.
The amount of fat removed really depends on the size of the patient and their aesthetic goals. From a safety standpoint, the American Society of Plastic Surgeons recommends roughly 10 pounds of fat or less. Otherwise it is considered a high-volume liposuction, which does present an increased set of risks. It's advised to get down to your ideal weight before undergoing a liposuction procedure.
Liposuction is a surgery that removes fat and enhances the actual shape of the body. It does not address skin imperfections caused by sagging skin or cellulite under the skin. During your consultation with a board-certified plastic surgeon, please discuss the procedures which are available to you to address your specific concerns and areas of need. Some procedures recommended to correct skin laxity include abdominoplasty, thigh lift, neck lift, and butt lift surgeries.
Related Procedures
Get Rid of that Pesky Fat
Liposuction can be an effective option for those who have not seen results from diet and exercise. This popular and common cosmetic procedure can target virtually any problem area for a slimmer, more confident you. If you want to find out more about liposuction, simply give us a call to set-up your consultation.