At the Aesthetic Center of Gainesville, we have a tremendous amount of experience in reconstructive hand surgery. Our board-certified plastic surgeons have extensive training in restoring function and form to hands and have undergone additional education in order to provide life-altering outcomes to patients. The surgeons commonly repair hands with congenital defects, deformities, traumatic injuries, fractures, nerve injuries, and more. Beginning with a consultation, we examine every aspect of the hand in order to design a treatment plan that will yield the best possible results to restore a patient's quality of life.
Reviews
"Thank you everyone very much! VERY PLEASED!!"
- anonymous /
Office Visit /
Feb 28, 2017
"Doctor Abbel is wonderful, he did my work pro bono. He is kind and gives 100 percent to his patients!"
- M. /
Healthgrades /
Jun 26, 2018
"Dr. Campbell is an amazing doctor. I went yesterday to get a lift and BA. His team is excellent and he is a perfectionist. He listened to what I wanted and was flexible to changes. I consulted with 2 other surgeons and I know now that this was my best choice. They walked us through everything step by step patiently answering all of me and my husbands questions. I am so happy with my results. He has an almost 5 star review on every site and he deserves it ! Consult with him you won't regret it."
- S.M. /
Healthgrades /
Jun 05, 2018
"Dr Campbell has been an amazing doctor! He exceeded our expectations of care and surgical expertise. He is definitely a gifted man and has blessed our family. We have the utmost respect and gratitude to Dr Campbell for all that he has done for us."
- D.P. /
Healthgrades /
Jun 02, 2018
"Excellent care! - He is the best....your search will stop when you meet him!"
- Anonymous /
Vitals /
Jun 01, 2018
Previous
Next
The condition is caused by pressure on the median nerve in the wrist, where the median nerve and tendons run from the forearm to the hand through the carpal tunnel in the wrist. Carpal tunnel syndrome is usually characterized by numbness, tingling, weakness, and pain in the fingers and/or hand.
This is a hand deformity caused by a thickening of tissue underneath the skin that can pull fingers into a bent position. Most commonly the little finger and ring finger are affected and the fingers can't be fully straightened on their own.
A condition characterized by the fingers getting stuck in a bent position as a result of inflammation narrowing the space around the tendon in the finger. When the finger is straightened, it can make a snapping sound.
This occurs when bones in the hand or fingers fracture or break, usually due to a traumatic injury like a fall or accident. The fracture can lead to hand or finger becoming deformed and/or limit movement.
Similar to carpal tunnel syndrome, this condition is caused by an issue with the ulnar nerve. The ulnar nerve runs from the side of the neck to the hand and the fingers and when there's constant pressure or overuse of the nerve, Guyon's canal release can occur. Common symptoms are the sensation of pins and needles in the fingers, burning pain, and muscle weakness.
A nerve injury can occur in the hand or fingers when there's a traumatic injury or accident, such as a cut, a burn, a crush, or overuse. Damaged nerves can limit function of the fingers/hand, and in severe cases, there's no function at all.
A common lump or cyst that forms on the hand or fingers, which isn't cancerous. The cyst is filled with fluid and can appear suddenly, as well as change size and disappear.
There are various surgical techniques available to treat varying hand conditions. Some approaches include:
Carpal Tunnel Release
Surgery involves cutting the transverse carpal ligament to alleviate the pressure on the median nerve.
Dupuytren's Contracture Release
This surgery removes the thickened tissue to restore form and function.
Trigger Finger Release
During this surgery, the tendon sheath tunnel is cut to widen the space to allow the tendons to slide through easier for a better range of motion.
Fractures
These injuries require the surgeon to use screws, wires, or plates to connect and stabilize the broken bones.
Guyon's Canal Release
This involves the surgeon cutting the ligament that runs over the ulnar nerve to release pressure.
Nerve Repair
This is typically treated by reconnecting the damaged and severed nerves back together to restore sensation and function.
Ganglion Cyst
The cyst can be surgically excised, or cut out, to prevent a reoccurrence.
The length of surgery can vary greatly depending on the patient's condition (how severe the case is). Each condition warrants a different technique, which will also affect the amount of time. Regardless of the surgery, the hand and/or fingers will be properly protected with a splint, dressing, etc. The plastic surgeon will give instructions on how to care for the surgical site, as well as an estimate of the recovery process. It's important to follow all instructions and attend all follow-up appointments, so the treated area can heal as quickly as possible.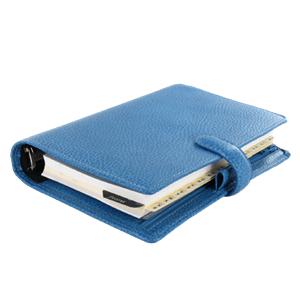 Plan Your Procedure
Procedure Recovery Location

Out-Patient
Contact Us
Related Procedures
Restore Form and Function
Our highly skilled and trained surgeons are here to help restore the form and function of your hands to get you back to your normal life. Regardless of your condition or the cause, our experienced medical team is here to help you. If you're ready to improve your quality of life with hand surgery, simply call our office to schedule a consultation.