Those regrettable tattoos of your youth (or from last year) can be erased from your body and memory with laser tattoo removal. Utilizing newer generation lasers, the highly trained professionals at Aesthetic Center of Gainesville use the lasers to target the ink in tattoos. While the ink is absorbed by the laser's energy, the surrounding skin is left intact, minimizing the appearance of scarring. Over the course of a few weeks, the color from the tattoo fades naturally for tattoo-free skin. Your "permanent" tattoo will be history.
Reviews
"Thank you everyone very much! VERY PLEASED!!"
- anonymous /
Office Visit /
Feb 28, 2017
"Great experience...wonderful result! - I recently had mini facelift under local by Dr Walton..... reasonably priced and procedure was so much easier than I expected. Very little down time and fantastic result...I highly recommend it for anyone that wants to look "refreshed". You can't help feeling better about yourself!"
- Anonymous /
Vitals /
Mar 05, 2018
"Five Stars - Excellent staff and care Impeccable results! Could not ask for more!"
- Anonymous /
Vitals /
Mar 05, 2018
"He's a gem! - Dr. Davoodi is polite, considerate, and technically amazing. I just love him. I had breast reconstruction and you would never know how he has changed my life. I am so proud of my new breasts ( which look better than my real ones!) He made me feel whole again!"
- Anonymous /
Vitals /
Feb 27, 2018
"I am comfortable with Dr. Abell. He truly is a great surgeon! He gives me all the best advice. I would highly suggest Dr. Abell."
- anonymous /
Office Visit /
Oct 15, 2017
Previous
Next
To begin the removal process, the tattoo is cleaned. Emitting laser or pulsed light, the laser hand piece glides over the surface of the tattoo. The size and color of the tattoo determine the length of treatment time. A tattoo the size of a quarter would take approximately 3-5 minutes to treat. Some patients request a topical anesthetic cream to minimize the stinging effect of the laser. Many patients tolerate treatment without topical anesthetic, and report the treatment as feeling similar to light rubber band snaps. An ointment is applied following treatment to keep the area moist, and then it is covered with a protective dressing.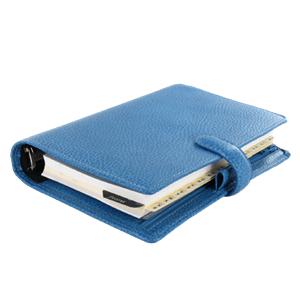 Plan Your Procedure
Procedure Recovery Location

Out-Patient
Contact Us
Laser Tattoo Removal FAQs
Some patients experienced redness, swelling, tenderness, crusting, sunburn sensation, or itching immediately following treatment. The plastic surgeon will discuss the treatment plan, and explain what can be expected from your treatment.
Size, color, location and the age of the tattoo determine the number of treatments necessary to effectively remove the tattoo. During the consultation, the treatment regimen will be reviewed and any questions regarding the number of estimated sessions will be provided at that time.
The results and appearance of the tattoo vary from patient to patient. After each treatment session patients will see the tattoo become lighter. Due to the various types of inks used in tattooing, the results and the number of treatments may vary. Typically, multiple treatments (anywhere from 2 to15) will be required and are scheduled 4 to 7 weeks apart.
While laser tattoo removal is the safest and quickest option to keep patients' skin intact, there are other treatment options. Patients can also choose surgical excision, chemical peels and traditional dermabrasion. These treatment options are invasive treatment methods that often result in scarring.
Related Procedures
If you've had enough looking at your questionable tattoos, you can get them removed with the power of laser tattoo removal. Our practice has the ability to make tattoos disappear from your body with state-of-the-art technology. Call us to learn more.