Are you unhappy with the size of your breasts? Do you wish that they were fuller or shaped differently? If you answered "yes," breast augmentation surgery might be right for you. This surgery places silicone (gel) or saline (saltwater) implants into your natural breasts to increase their size and fullness. The board-certified plastic surgeons at Aesthetic Center of Gainesville have years of experience with this surgery. They routinely use breast augmentation to increase the size of naturally small breasts, add volume to breasts that have become deflated due to pregnancy or weight loss, and to correct asymmetrical breasts. During a consultation, the doctor can discuss the various options, appropriate size, etc.
Breast Augmentation Reviews
"An amazing Doctor ! - I went to see Dr. Davoodi recently about breast implants. Dr. Davoodi and his staff took time to listen to what I wanted and helped me chose the right size. I had a great experience with the whole office from the consultation where all my questions were answered to the sweet staff preparing me for surgery. I was very nervous as this was my first surgery ever but was confident in the whole process. Now I am 3 weeks out and look great. A perfect size and shape."
- Anonymous /
Vitals /
Jun 24, 2016
"Dr. Campbell did my breast augmentation two years ago and I've never been happier. My confidence has finally come back and I am learning to love myself again!!! I'm about to have amother procedure done the lipsculpting and I honestly can't wait. After having complications with a c section I ended up having to have 8 surgeries which has left my stomach a mess and I have full confidence Dr.Campbell is going to make me feel my best again!!! I adore him and all his nurses!! Including April from finance!!!"
- K.K. /
Google /
Nov 02, 2016
"This surgery was not a quick decision. I appreciated Dr. Abell's low key, non-pushy approach, and I think he did a good job describing the pros and cons. He came across as competent but not a salesman and I appreciated this. The end result is amazing and I am pleased - completely. Thank you."
- anonymous /
Office Visit /
Nov 28, 2017
"Dr. Davoodi is a caring and compassionate surgeon that is willing to spend time with you answering questions and listening to your desired outcome. His expertise and attention to detail will guarantee a final result that you will love. His humor and wit will put you at ease. Dr. Davoodi and his team will exceed your excpectations from consultation to three months post-op and everything in between."
- anonymous /
Office Visit /
Sep 17, 2017
"Dr. Campbell was amazingly patient and sweet to work with. I was a little unprepared for how terrible I looked after surgery but I was thrilled with the results. Thank you for your wonderful care!"
- K.K. /
Office Visit /
Nov 27, 2017
Previous
Next
Saline breast implants are filled with a sterile saltwater solution and offer no risk to the patient in terms of extracapsular spread or silicone leakage. Saline implants are appealing to many because they generally cost less than silicone implants. In some patients, silicone may be a better option due to the rippling that may occur along the edges of the saline implant that can be visible in thin-chested women. Patients considering saline implants must be at least 18 years of age.
Silicone breast implants are filled with a gel substance that looks and feels similar to natural breast tissue. They are ideal for women who are thin-chested. Silicone implants are specially engineered so that if the shell should become compromised (a surface crack), the silicone will remain intact within the implant (known as cohesive gel implants). Silicone implant defects are rare and can only be found through an MRI, unlike saline implants which will deflate. Patients must be at least 22 years of age to receive silicone implants.
Saline: MENTOR® or Allergan (branded as Natrelle®)
Silicone: Allergan (branded as Natrelle® Gel) and Mentor (branded as MemoryGel®).
An implant profile depicts the distance the breast will project forward from the chest wall. Implants are made in low, moderate, high and extra high profiles.
Breast implants come in two shapes. Round implants tend to offer more fullness on the top of the breast, while teardrop implants are touted to mimic the shape and look of natural breasts.
Breast implants are made with a smooth or textured surface. Round implants can be chosen with either surface, while teardrop implants are made with a textured surface only.
Submammary (Subglandular): Under the mammary gland, over the muscle
Submuscular: Mostly under the muscle
Complete Submuscular (Full retromuscular): Completely under the muscle
Inframammary: The incision is made in the breast crease where the breast meets the torso
Periareolar: The incision is made just under and along the areola?
Breast augmentation is performed under general anesthesia in an accredited surgical facility and typically takes between 1-2 hours to complete. It is considered an outpatient procedure. After surgery, patients will need to rest for a couple of days, but will be encouraged to move around in order to promote circulation. As the skin adjusts to the new breast size, it is normal to feel tightness in the chest area. Patients may resume their normal exercise routines within 4-6 weeks. It typically takes around 6 months for the breasts to fall into their final position. The result is a softer, natural looking breast appearance.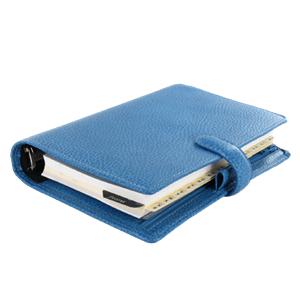 Plan Your Procedure
Procedure Recovery Location

Out-Patient
Contact Us
Patients sometimes have concerns about the safety of silicone breast implants because of the attention they received in the media years ago. However, the FDA did approve their safety. In addition, no evidence has ever been found to link silicone breast implants to cancer, auto-immune deficiency disease, or any other illness. Ultimately, 62% of today's breast augmentation patients choose silicone over saline. For reconstruction cases, they choose them 3 times more often.
Breast augmentation will help with size, but it will not correct sagging. If you are happy with the shape and laxity of your breasts, then implants alone may meet your cosmetic goals. If sagging is what is most bothersome to you, then you may be considered for a breast lift. During your consult, we will determine if you are better suited for breast augmentation, a lift, or a combination of the two.
Modern engineering creates strong and durable implants. With proper care and regular check-ups, the risks for rupture are rare. If a saline implant does rupture, the solution will be absorbed by the body and the implant will deflate, becoming visibly noticeable. If a silicone implant ruptures, the cohesive gel will stay intact and will not leak into the body. An MRI will be necessary to detect a silicone defect.
Most implants will last about 10 to 15 years. Some can last even longer. If there is no rupture, leakage, deflation, or any other visible defects (such as rippling), then there is no need to change the implant or have any type of secondary surgery.
Related Procedures
Larger, fuller breasts can be accomplished with the help of our talented plastic surgeons. They have extensive expertise in breast augmentation surgery and would love to help you fulfill your aesthetic goals. To learn more about the surgery, simply contact us to learn more.