A taut tummy can be within your reach when you choose to have tummy tuck surgery, also known as abdominoplasty, performed at the Aesthetic Center of Gainesville. Loose and saggy skin is removed and weakened stomach muscles are tightened to strengthen them for a smoother, flatter tummy. In some scenarios, patients may qualify for a mini tummy tuck, where there's only a small amount of skin that needs to be removed to improve the stomach. For patients who have lost a significant amount of weight, an apron of skin and tissue can hang beneath the belly button. This apron is known as the pannus and can be removed through a surgery known as panniculectomy.
Reviews
"Dr. DJ Campbell is an amazing surgeon and very down to earth. Highly recommend!"
- C.K. /
Facebook /
May 31, 2016
"An amazing Doctor ! - I went to see Dr. Davoodi recently about breast implants. Dr. Davoodi and his staff took time to listen to what I wanted and helped me chose the right size. I had a great experience with the whole office from the consultation where all my questions were answered to the sweet staff preparing me for surgery. I was very nervous as this was my first surgery ever but was confident in the whole process. Now I am 3 weeks out and look great. A perfect size and shape."
- Anonymous /
Vitals /
Jun 24, 2016
"Migraine Surgery - I spent three years, seven months and about 13 days with a constant, relentless, God take my soul kind of migraine pain. As if my head would explode and I had a vise around my head at all times. I have slept with ice packs on my head for years, temple areas and back of my head. I saw several neurologists, had MRI's, MRA's, CT's, spinal tap, medication after medication, hormones checked, changed my eating habits, saw every type of specialist under the sun, and nothing was working for the daily severe pain. Trigger point injections from my neurologist were very helpful at the back of my head and I felt like me again for about a week. It was not lasting. Hopelessness and anguish set in after being so tired with years of pain and little result. I lost 46 pounds in a year due to pain, 100 pounds now. I was told by a specialist it looks like it's time for me to get on disability. I lost it. I want to live! I want my life back!!! I love my job! My family! We need my income. I have nephews and nieces I want to see grow up…parents I am so blessed to have. I have missed so much of living over the past few years. I have been home-bound. I have a home based job working with individuals with disabilities in Quality Assurance, 20 years in the field. I am not ready to leave yet. I love social work. It is what I was born to do. It is one of the reasons for my very existence. What do I do now God? I started researching Occipital Neuralgia, my official diagnosis and found migraine surgery online. I'll do anything to get my life back and be out of pain! I found several surgeons in different states who do migraine surgery and it looked promising. I did my homework. I believe in God and prayer. Dr. Davoodi's name came up several times. I was impressed with his Bio. He is in Georgia and close to where I live. Called the office, got in quickly and started six months of Botox rounds and migraine logs. This was not easy. Botox would wear off in about a month. Dr. Davoodi never gave up on me. He answered all my questions. He gave me hope. Abby and Melissa were the nurses I saw for months and I love them both. They greet you with a smile and with such empathy. The entire office staff is first class! I had migraine surgery in January of 2017 at Northeast GA Medical Center with Dr. Davoodi. I was so excited! Bilateral Occipital and bilateral temples. I am healing and recovering daily. I have had no migraine in the back of my head since I woke up from surgery. Migraine pain is gone. Just dealing with numbness and a bit uncomfortable. It gets better day by day. I'll take it! Temples are still sore from surgery, of which I have been told is normal. Just takes time and everyone heals a little different. I wake up when the sun comes up. This is wonderful! I sleep now. I don't wake up every morning at that 3-4 am hour when my ice packs have melted. I would wake up with starlight and not sunlight for years. A quick note: The hospital was excited that I was a "Davoodi patient" when I went in for Pre-op. The hospital stated the office staff for the surgeons is always prepared for surgery. Paperwork is ready. I love Dr. Davoodi and his nurses and would highly recommend a visit with him if you or someone you know is suffering from migraines. Dr. Davoodi is so easy to talk with and listens and is very compassionate. I am getting my life back! When Dr. Davoodi helps me, he touches the lives of all those I support in my field of social services. I am grateful. Please, please, do spend some time with him and see if you or a friend or loved one is a candidate for the surgery."
- Anonymous /
Vitals /
Apr 04, 2017
"I am very happy with my surgical result. I had a breast lift. This was the best thing that I could have done for myself. Dr. Abell and staff made this a comfortable procedure. I can't thank him enough, and I have recommended him already to several friends and co-workers."
- P.C. /
Office Visit /
Oct 19, 2016
"Dr. Walton is such a caring doctor."
- J.W. /
Google /
Aug 23, 2016
Previous
Next
Individuals who are in relatively good shape but desire a flatter tummy may be good candidates for a mini tummy tuck. These patients have loose abdominal fascia, but the muscles aren't stretched to the point where a full tummy tuck is necessary. During surgery, a smaller incision is made along the lower abdomen, liposuction is used to remove excess fat, and the remaining skin is pulled tight. The belly button is not affected by this surgery.
A traditional (full) tummy tuck is suitable for both men and women who have a moderate amount of excess skin in their midsection. It is commonly performed on women post-pregnancy. During this surgery, the incision extends from hipbone to hipbone, which grants the surgeon access to a greater portion of the internal structures. Liposuction is used to remove fat and the abdominal muscles are pulled and tightly secured. The belly button is usually repositioned for natural placement.
The extended tummy tuck is reserved for patients who require major skin tightening and body contouring following a major weight loss. The extended tummy tuck requires a longer incision that extends beyond the hips, as well as another one around the navel. Liposuction is used and the excess skin is trimmed away and tightened. The belly button is repositioned during this surgery.
A tummy tuck is usually performed under general anesthesia in an accredited surgical facility and typically takes around 2 – 3 hours to complete. It is considered an outpatient procedure. After surgery, patients will wear a compression garment and will need to rest for the first 48 hours. They should make a concerted effort to move around in order to help promote blood circulation, but should only attempt to initially stand at a 45-degree angle to protect the incision. Pain medication will be provided to help with post-operative pain. Clearance to resume exercise is usually given around 4-6 weeks.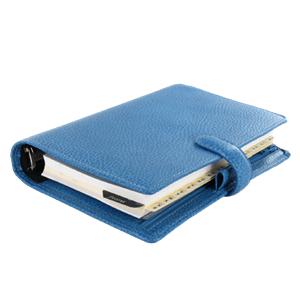 Plan Your Procedure
Procedure Recovery Location

Out-Patient
Contact Us
Patients who have loose skin in the lower abdomen may be better candidates for a skin tightening procedure such as a tummy tuck. If a patient is battling unwanted belly fat, but otherwise has good skin tone, liposuction (which removes fat only) may be all that is needed.
Abdominoplasty can be combined with another cosmetic procedure, such as breast augmentation, a breast lift or liposuction that targets another area of the body. This is sometimes referred to as a "Mommy Makeover" and is considered a common practice, especially where pregnancy, weight gain and breast-feeding are concerned.
Unfortunately, scarring is a part of this procedure. However, every effort is made to minimize scarring, and the incisions are generally placed in locations easily concealed by undergarments. For women who have had a previous C-section, the original C-section scar will be replaced with the tummy tuck incision. Most patients feel the physical results of this surgery far outweigh any scarring left behind.
Pregnancy or Weight Gain?
For optimal results, it is recommended that patients wait to have abdominoplasty until after all pregnancies have been completed. This is to ensure the stretching and weight gain that occurs with pregnancy does not compromise the results of the surgery.
Related Procedures
Who doesn't want that flat, tight tummy? You, too, can have that dream stomach with a tummy tuck surgery. Whether you need a full-on tummy tuck or a mini one, we are here to get you started. To find out more, give us a call to schedule your consultation.