Thank you for helping support Breast Cancer patients!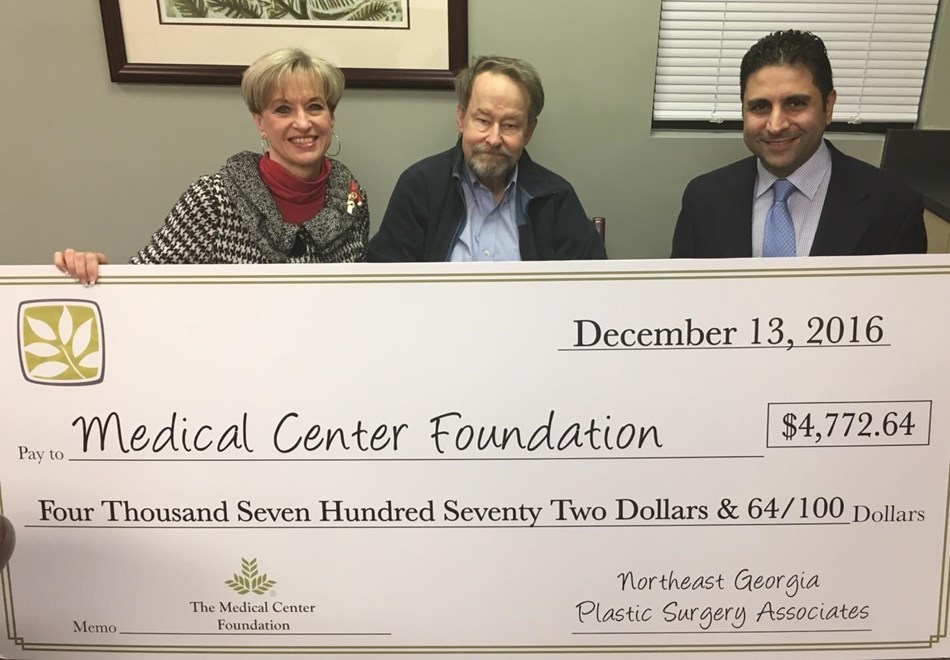 Dr. Sam Richwine, Jr. and Dr. Puya Davoodi with the Aesthetic Center of Gainesville present a check to Nancy Colston, President and CDO, The Medical Center Foundation with a check to be used for breast cancer treatment.
Thank you for helping us help breast cancer patients. The Aesthetic Center of Gainesville ran a special program in October, with a percentage of all proceeds from Botox and Juvederm to be donated to The Medical Center Foundation to be used to help offset treatment costs for breast cancer patients in need. This will be an annual fundraiser for the Aesthetic Center of Gainesville. Please help us next October to make this donation even bigger.